This year, the international institute of management in technology is celebrating its 20th birthday. The foundation of the iimt in 1995 was certainly an act of pioneers. The PTT (now Swisscom) created an institute as a unique joint-venture with the University of Fribourg. To offer a specialised management training at the highest quality level was, and is still, the main goal of the institute. In these days, the institute was named "institut international de management en télécommunications". Since then, many things have changed. Today, 20 years later, the iimt is a renowned competence centre in the field of education and research in the Information & Communication Technology as well as in the Energy sector.
The first students started their educational programme in 1997, back then in German and French. Courses were offered in the PTT building, different hotels and the HEIA-FR. In 2000, Prof. Dr. Stephanie Teufel joined the iimt as Director and Professor of the Chair in ICT Management. The Research activities were ready to begin. In 2005, the iimt moved into its new offices at the University of Fribourg (Bd de Pérolles) and changed at the same time its name into "international institute of management in technology". The new premises offered to the students from then on a modern and optimal study environment.
Since the foundation of the iimt, the educational market changed remarkably. With a finger on the pulse, the iimt also adapted its Executive Programmes continuously. Not only was the programme offer enlarged, but the course structure was also regularly adapted. The flexibility became one of the major subjects at the iimt. Combined with the modular structure of the courses, participants had and have the opportunity to benefit from a custom tailored study programme. Furthermore the course content was always adapted to the existing needs and requirements of the market and modern teaching methods as blended- and e-learning were integrated.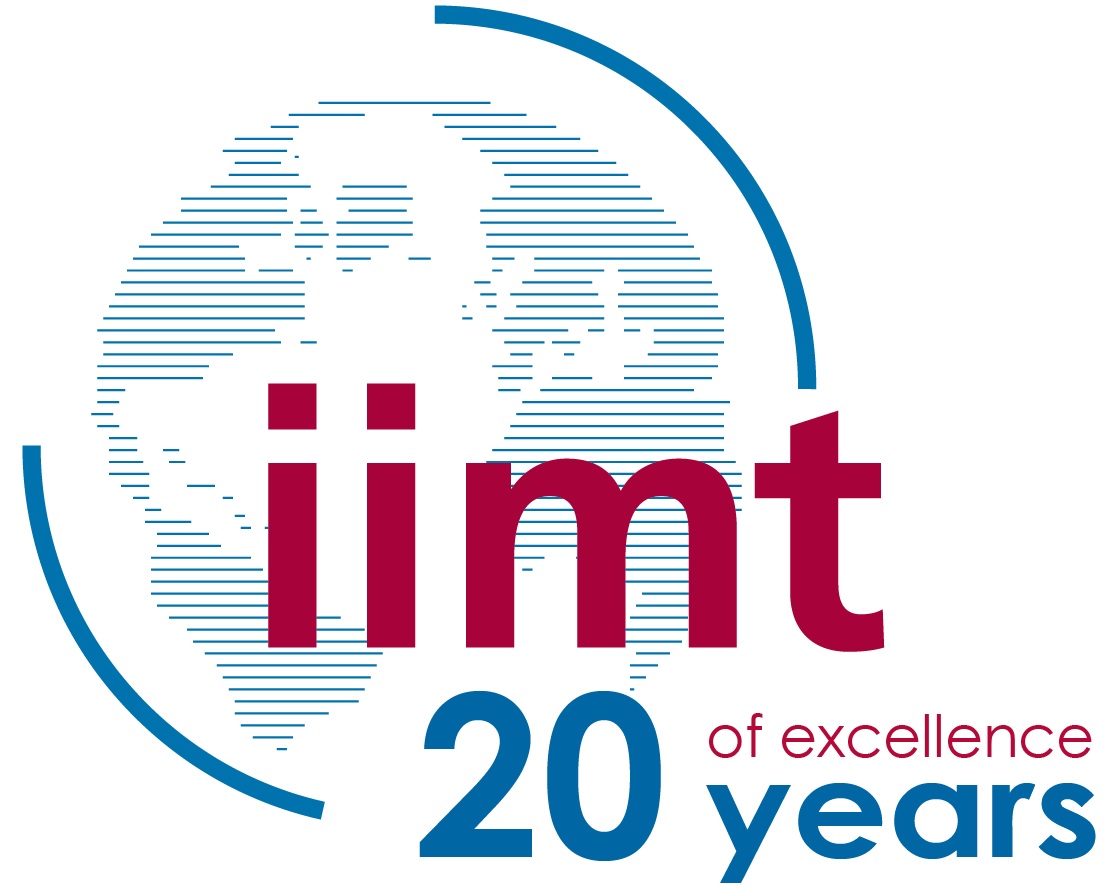 The developments and changes in Executive Education at the iimt during the past 20 years are just one side of the coin. The other side is characterised by tremendous research activities at the Chair of Management in Information and Communication Technology. Chair holder Prof. Dr. Stephanie Teufel and her research team established four major fields of research: Innovation and Technology Management, Management of Information Security, Management of Energy Systems and Project Management. Beside research, Bachelor-, Master, and Doctoral programmes are conducted in these fields. Additionally, a big number of basic and applied research projects were very successfully carried out together with industry and governmental partners. High quality scientific publications, as well as the organisation of and participation in various scientific conferences and well known scientific events complete the research activities of the chair.
In order to celebrate the iimt's anniversary, the iimt will organise a celebration event the 1st of October in Fribourg. The event highlights are several attractions, some speeches, drinks, food and networking.