The Pérolles Campus and the University of Fribourg are facing an unprecedented spirit of Innovation and Entrepreneurship. This spring's semester was shaped by different events, workshops and success stories about Innovation, Entrepreneurship and Startups.
3 Day Startup Fribourg (16.-18.04.2015)
For the first time 3 Day Startup (3DS)-program visited a Swiss university. The goal of the 72 hours program was to get students' dirty hands, validate products and build prototypes in three days. Final pitches took place at the Innovation Lab located at the HEG School of Management in Fribourg. The presence of top Entrepreneurs, Investors and Professional from Switzerland and abroad was enriching.
3DS works by recruiting students from a variety of backgrounds. More than the half of all the 50 participating students were students of our University. Next to law-, management- and science-students, there were also four actual (and future) ideas@iimt-students, which received a lot of positive feedback on their business ideas. Some of the student brought well-researched concepts which were waiting to be commercialized while others brought napkins with their ideas written on them.
Through this intensive three days, 3DS participants brainstormed ideas, conducted market validations, devised business models, built prototypes, and pitched them to investors and successful entrepreneurs. The result was an experience which challenges Swiss students to innovate, build and launch companies. The goal was to build entrepreneurial capabilities in students, build a community pipeline, and kick-start new companies and innovations in Fribourg and beyond.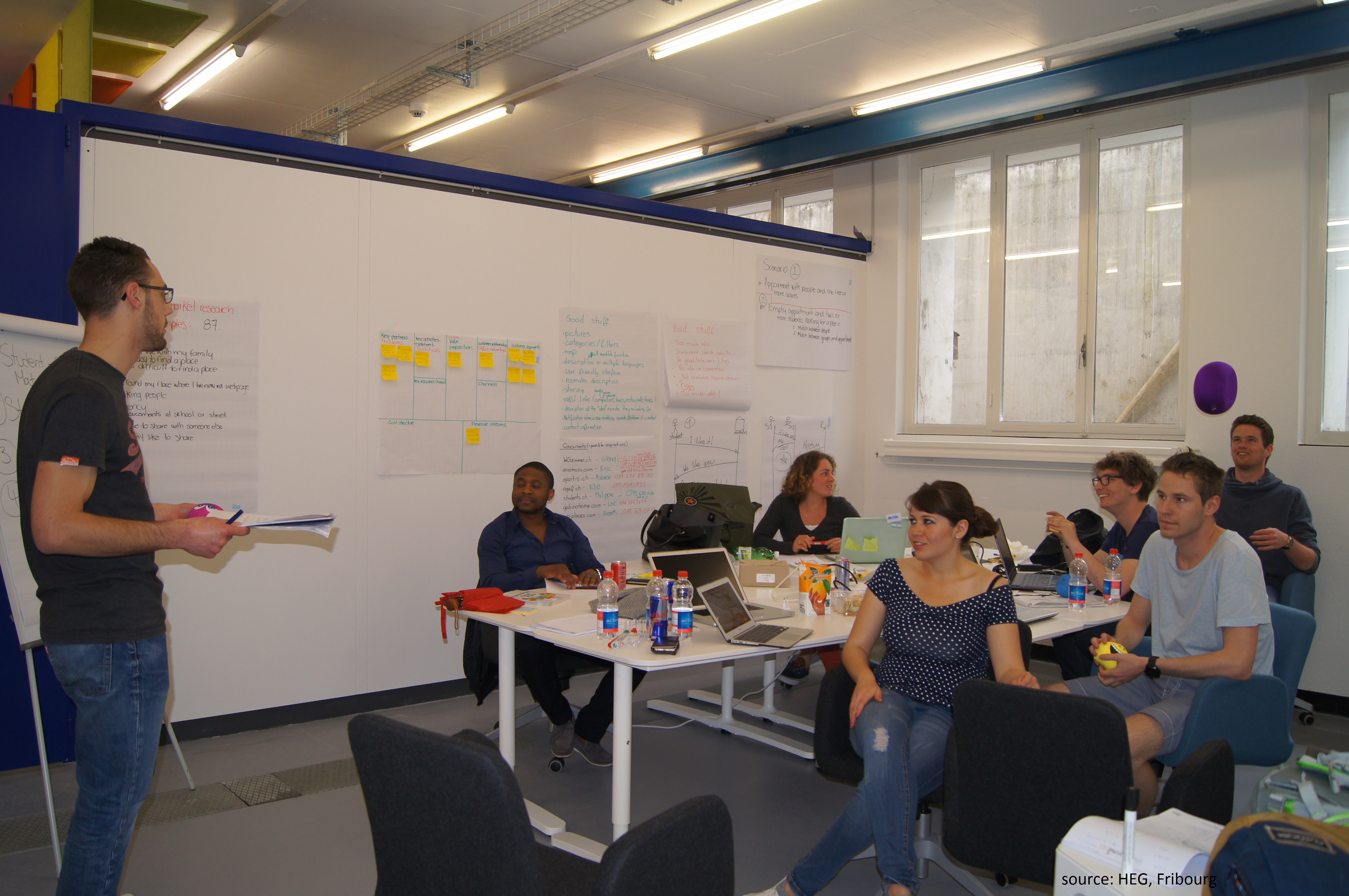 Innovation Club and the Uber-Event (25.03.2015)
The Innovation Club is a joint initiative of innovation-minded students and scholars from HEG, AMI, UniFr and EIA. Its mission is to build bridges and bring down the silos between the different institutions on the Pérolles campus in order to make innovation happen. Together, students can create winning business ideas, come together as a team to further develops them and, who knows, maybe even become the next Zuckerberg. For fostering innovation, the Innovation Club (IC) follows different approaches to connect the top brains and hearts of the campus.
The Innovation Club invited Steve Salmon, General Manager at Uber Switzerland. Uber is a pioneer in the "collaboration economy" by offering it costumers on demand mobile services and changed successfully the rules in the taxi-market. Inspired by the UBERevolution, all 50 participant students presented their own business ideas inside the "collaboration economy".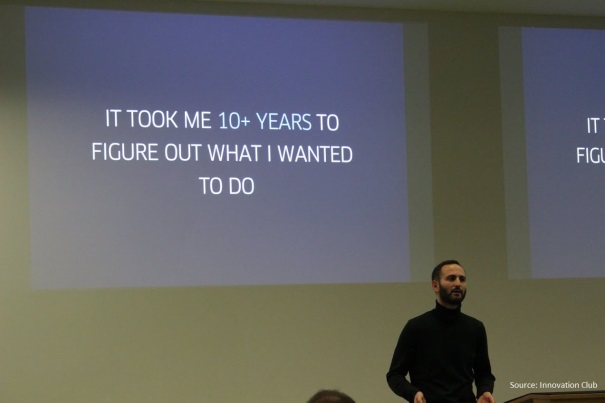 Fit-Coins" wins Energy-ideas Award (February 2015)
Philipp Zimmer, a Master-Student, won the famous "Energieideen Schweiz"-Price. He's business idea "Fit Coin" persuaded the experts in the energy sector, which evaluated more than 310 different business ideas. Philipp is coached by Mario Gstrein and Yves Hertig, both coaches in the University Startup Incubator "ideas@iimt". The price is granted with CHF 10'000.-.
ideas@iimt and business ideas
The already mentioned incubator, ideas@iimt, at the University of Fribourg, faces growing popularity. Actually three students are individually coached and trained under the supervision of different coaches. These three business ideas have already won innovation awards or/and are supported by industrial partners. Three other remaining students are in the pipeline with their innovative business ideas and will participate in the incubator-programme this summer.
ideas@iimt coaches unifr-students in the early stage of the innovation process. A place to work, time, individual coaching, an expert-network, a coffee machine and much more will be provided to the ideas@iimt-nominees, who would like to boost and accelerate the development of their business ideas.