2015 war für das DCM ein äusserst erfolgreiches Publikations-Jahr: Im Sommer wurden Philipp Bachmann und Diana Ingenhoff mit dem mit 2000 US$ dotierten Arthur W. Page Center Benchmarking  Award für das beste Forschungspaper auf der 18th Annual International Public Relations Research Conference (IPRRC) in Miami ausgezeichnet.
Page Legacy Fellowship des Arthur W. Page Centers für Diana Ingenhoff (2015-2016)
Aus über 50 Einreichungen wurde Diana Ingenhoff als erste Europäerin gemeinsam mit Kelly P. Werder von der University of South Florida in Tampa eines der renommierten Page Legacy Scholar Grants des Arthur W. Page Centers zugesprochen. Ihr Projekt "From social responsibility to social advocacy: A multicultural analysis of the effects of CSR communication on the communication behavior of publics" untersucht die Auswirkungen von CSR-/Verantwortungskommunikation unter Berücksichtigung verschiedener Kommunikationsstrategien innerhalb einer vergleichenden Studie in den USA und der Schweiz. Das Arthur W. Page Center schreibt jedes Jahr Forschungsmittel zur Unterstützung von Projekten im Bereich der öffentliche Kommunikation, Ethik und Verantwortung aus, die in einem kompetitiven Auswahlverfahren für innovative Projekte vergeben werden. Die ausgewählten Forscherinnen und Forscher sind für die Dauer von einem Jahr Arthur W. Page and Johnson Legacy Fellows, und stehen in engem Austausch mit dem Forschungsnetzwerk des Arthur W. Page Centers.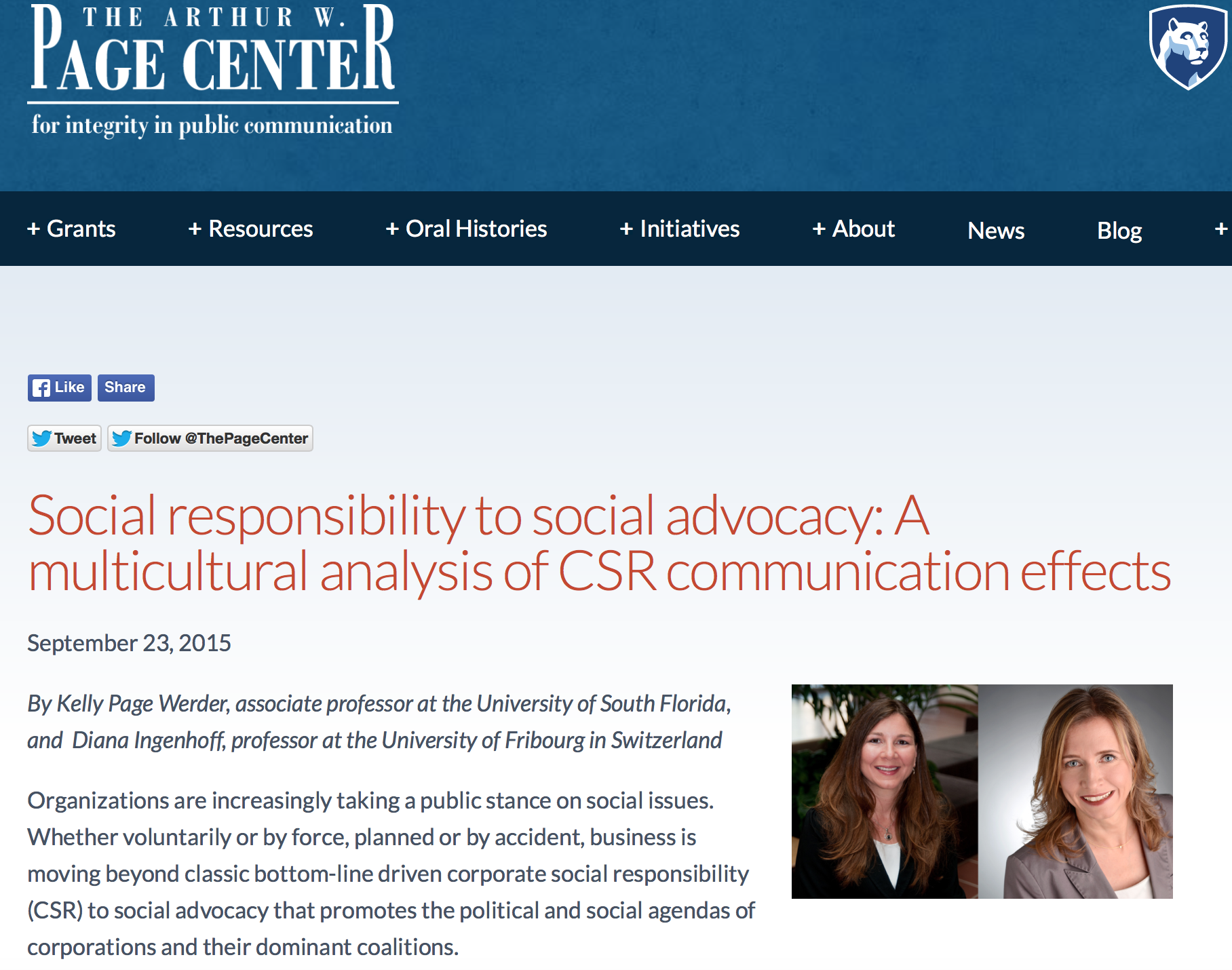 Im Herbst wurden gleich 4 Fullpaper-Beiträge auf der European Public Relations Education and Research Association Conference EUPRERA 2015 in Oslo angenommen, und 2 Beiträge aus Fribourg wurden ausgezeichnet: So erhielten Diana Ingenhoff und Alexander Buhmann den Best-Paper Award für eine neu entwickelte Theorie im Bereich der Kommunikationsforschung zur Analyse von kommunikativen Einheiten: "Grasping the Variability of the 'Real Organization': Towards a Framework for Analyzing Strategic Communication in Light of Highly Variable Organizational Contexts". Alina Dolea, gegenwärtig als Research-Fellow am DCM innerhalb eines gemeinsames SCIEX-Projekts mit Diana Ingenhoff tätig, wurde mit dem EUPRERA PhD Award for Excellent Doctoral Theses of European Public Relations Education and Research Association ausgezeichnet.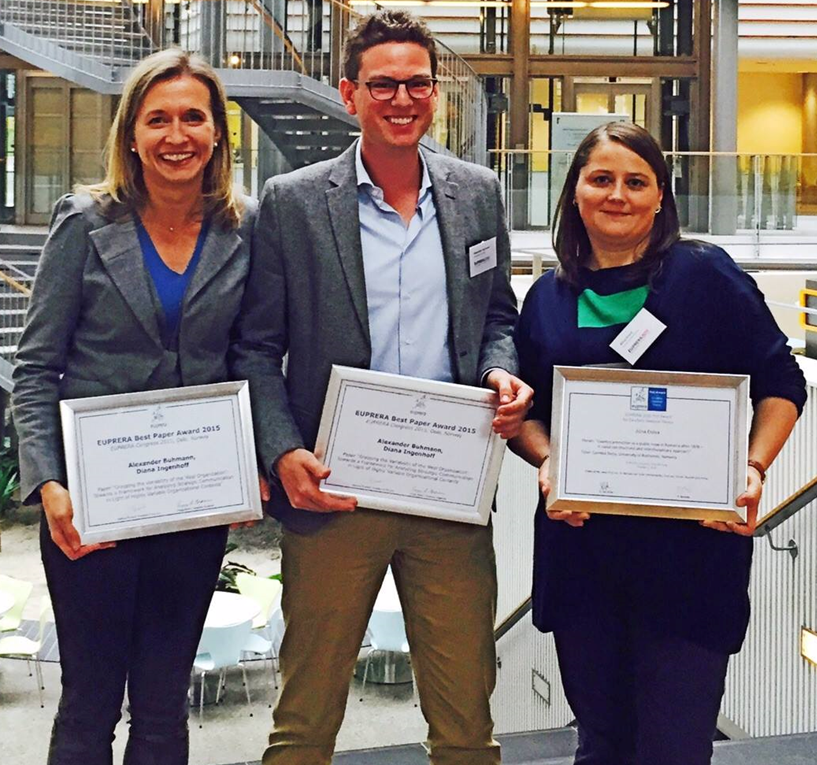 Prof. Dr. Diana Ingenhoff, Alexander Buhmann und Alina Dolea