The project of a group of students of the University of Fribourg has been awarded by Professor Michael Porter of the Harvard Business School (Boston, MA, USA)
The project of four students attending the Master course "MOC 2016 (Microeconomics of Competitiveness)" taught by Professor Philippe Gugler has been granted the second price of the 2016 MOC award. The authors, Sabine Baeriswyl, Timeja Veresinska, Tram Dang, and Romain Ducret, presented an in-depth analysis of the competitiveness of the marine engineering cluster in Singapore. Moreover, the laureates also make a link between the level of "smartness" of Singapore and the competitiveness of the  cluster.
The award has been granted on the 9th of December at the Harvard Business School on the occasion of the annual MOC Workshop by Professor M. Porter, whose  expertise on strategy and competitiveness is renowned worldwide. The MOC community includes more than a 100 Universities located in more than 50  countries.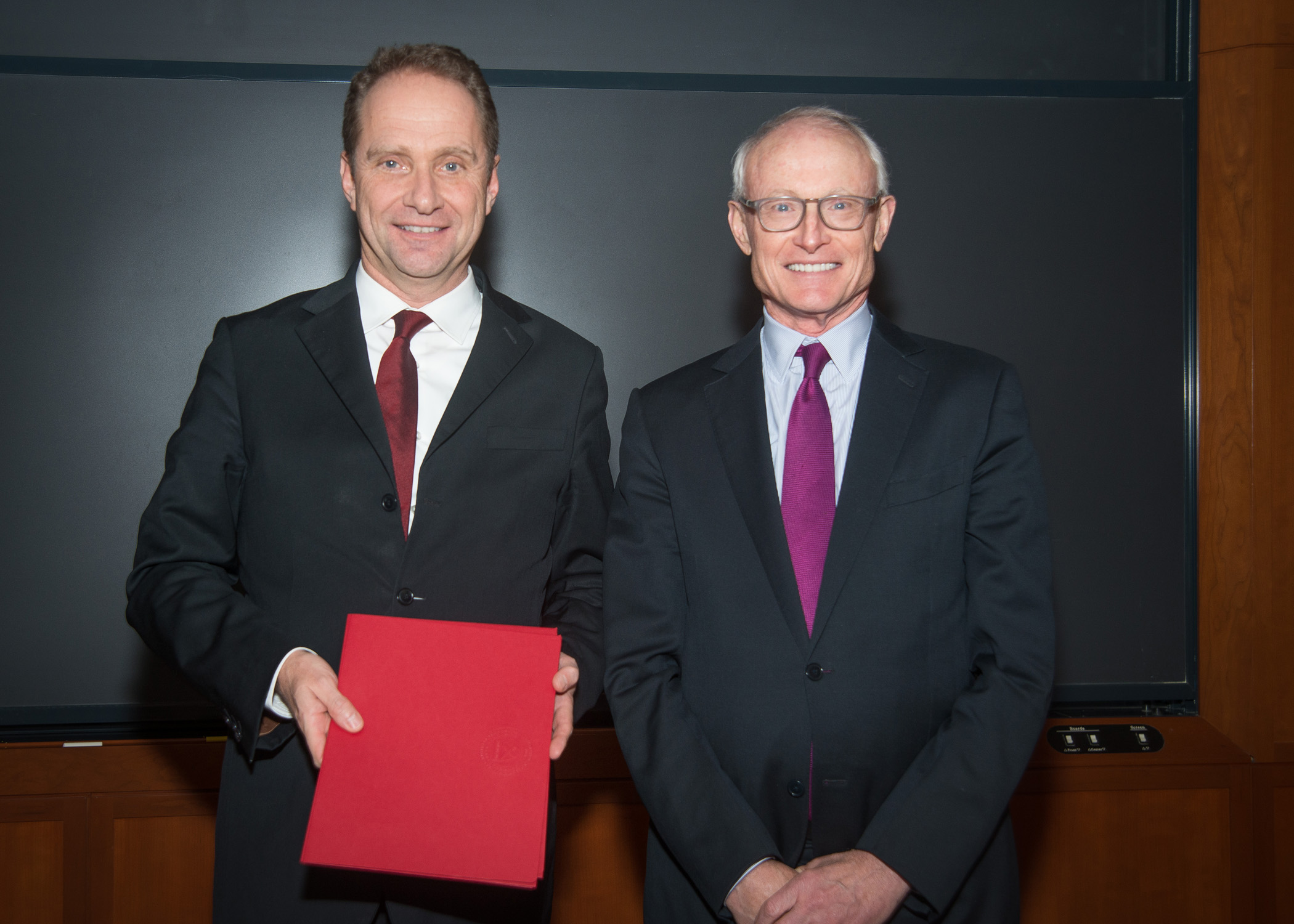 Prof. Dr. Philippe Gugler and Prof. Dr. Michael Porter