La Faculté des Sciences économiques et sociales de l'Université de Fribourg, sur proposition du Département des Sciences du management a décerné le titre de docteur honoris causa au Professeur Jean-Claude Usunier.

Enseignant-chercheur pionnier en marketing interculturel et en négociation d'affaires internationales, Jean-Claude Usunier est un des auteurs les plus reconnus dans le champ d'expertise du management international. Sa recherche d'excellence aborde depuis les années 80 des questionnements interdisciplinaires comme le temps, la confiance, la communication interculturelle, la langue ou l'ethnicité des produits.
 Interview filmée dans Alma & Georges, le magazine en ligne de l'Université de Fribourg

Biography
Jean-Claude Usunier (born 1951 in Vernon/ France) is a  French and Swiss Emeritus Professor at the University of Lausanne. After completing his PhD in international economics at HEC Paris in 1980, he joined the Ecole Supérieure de Commerce de Paris (now ESCP-EAP) as Assistant Professor.
Positions as Professor of marketing and international business at the University of Grenoble and the University of Strasbourg followed before joining HEC Lausanne in the year 2000. His travels brought him as visiting professor to Japan, Finland, Canada, the USA, Germany, Portugal and Australia. Currently, he serves as a visiting professor at the University of Fribourg.
His research comprises diverse topics and has often been interdisciplinary. It has been published in renowed journals like International Journal of Research in Marketing, Journal of International Business Studies, Journal of International Marketing, Economics Letters, and Journal of Service Research.
Furthermore, he is the author or co-author of several influential and successful books, including International and Cross-Cultural Business Research (2nd ed., 1998), Marketing across Cultures (6th ed., 2013), International Business Negotiations (2nd ed., 2003) and
Marketing International – Marchés, Cultures et Organisations (2nd ed., 2015).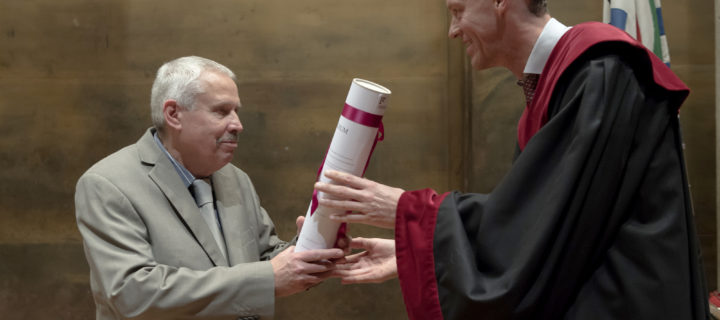 Prof. Jean-Claude Usunier