In the mind of Europeans, India is often only seen as "Emerging Market", with many people in poverty and one of the lowest per capita incomes of the world. In this perspective, one may easily oversee that in this country with its more than 1.3 billion people, innovation and high-tech play important roles.
It is mainly this perspective of cutting edge technology and innovative, entrepreneurial spirit that the study trip in the course "Business in India" gave to a group of international business students of the University of Fribourg. Emerging Markets are – supported by SIKA – a field of interest to the Chair for International Management of Prof. Dirk Morschett. It therefore partnered with SLX – Swiss Learning Exchange – to offer the students this unique experience. SLX is a Fribourg-based organization that promotes lifelong learning in a mix of online-learning and deep experiences in dynamic foreign markets. SLX is extremely well connected to business leaders in India. Based on its network, it organized a two-week study trip to Mumbai and Bengaluru with high-level business contacts, visits to local universities, many intensive discussions and cultural immersion. In a short video, some extracts of this study trip are shown here: https://www.youtube.com/watch?v=gsIWgTutzTc.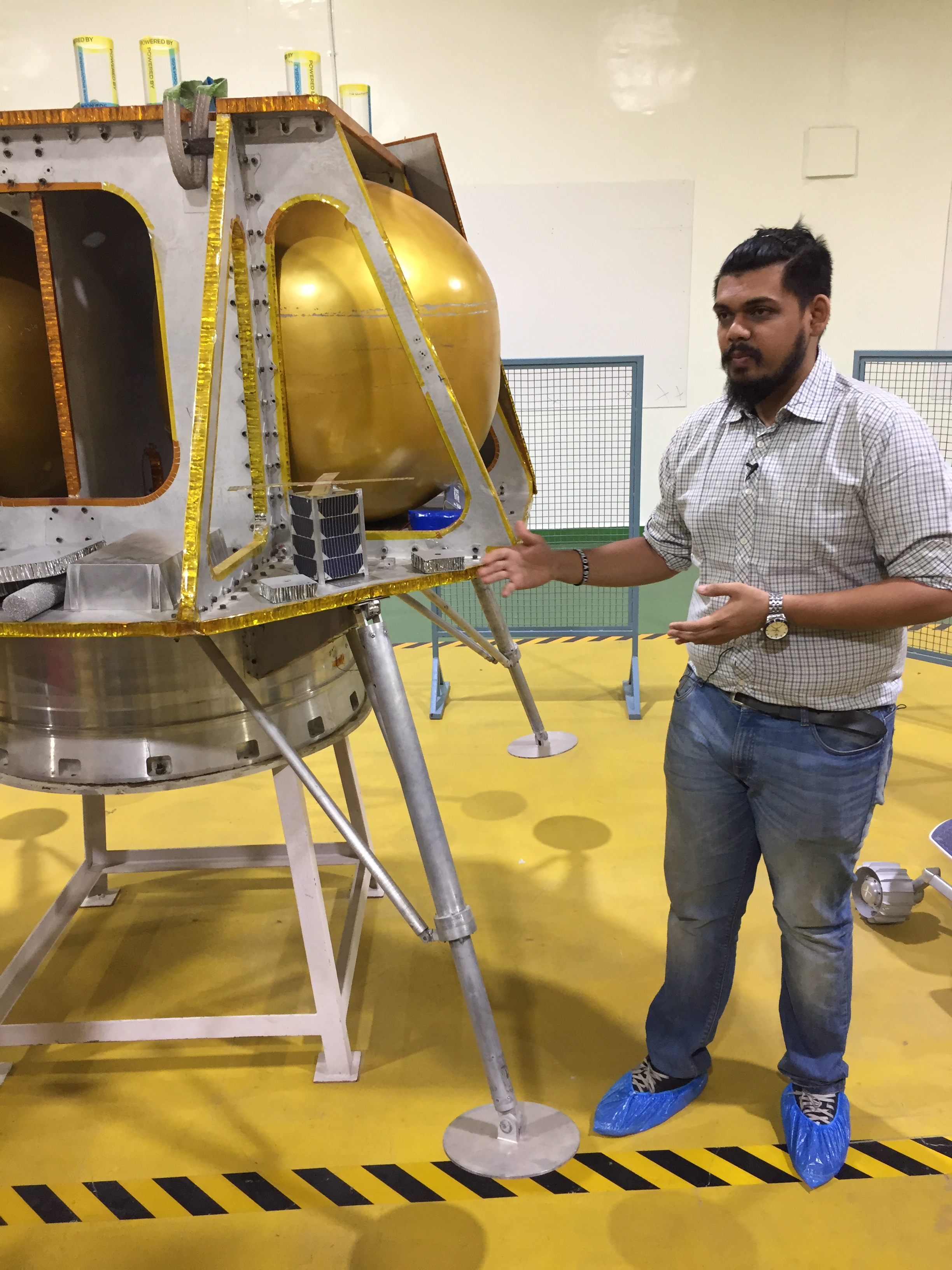 Indian Space Research at Team Indus
From the vibrant scene of start-ups, in sectors as Fintech and Media, to venture capital companies, tech universities up to visits of public and private space research organizations, the students were speechless about the dynamics and speed of this part of the Indian economy. Nishith Desai, whose law firm that was ranked as the most innovative law firm in Asia Pacific by the Financial Times, explained his ideas to the students.
A visit to Infosys, one of the largest IT service companies of the world, with its huge campus in Bengaluru, was one of the many highlights, and an executive vice president of the company explained their development and future. With Novartis and Liebherr Machine Tools India, two well-known Swiss companies were explaining their India strategy to the students. In the case of Liebherr, the company operates an Indo-Swiss joint venture and the details of the presentation and discussion provided deep insights into such organizations.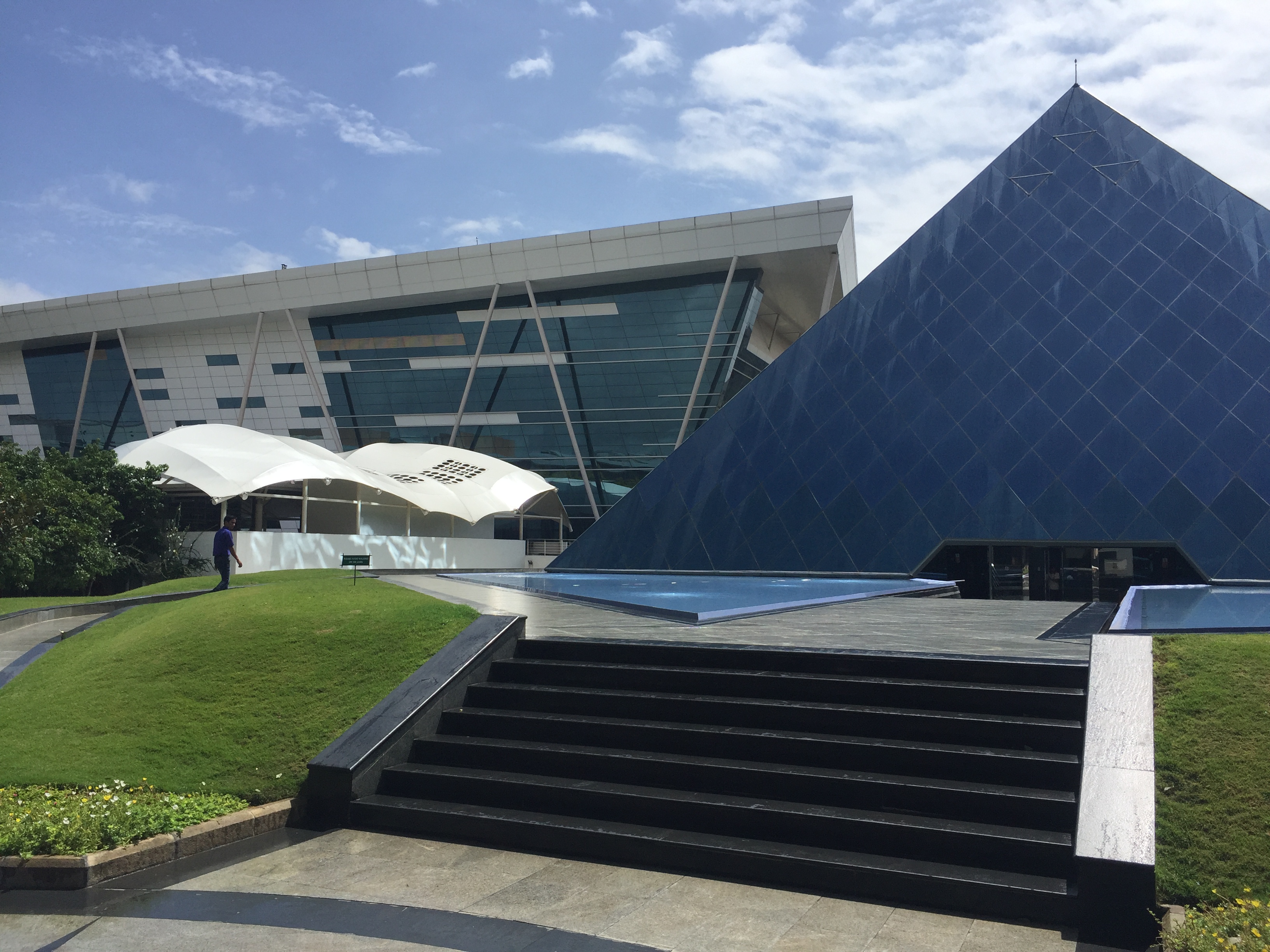 Campus of Infosys in Bengaluru


To better understand the Indian culture and history, visits to museums, to temples, to the Ashram of the Art of Living foundation, a Yoga lesson, a visit to a Gandhi museum and even a Bollywood class were included in the trip.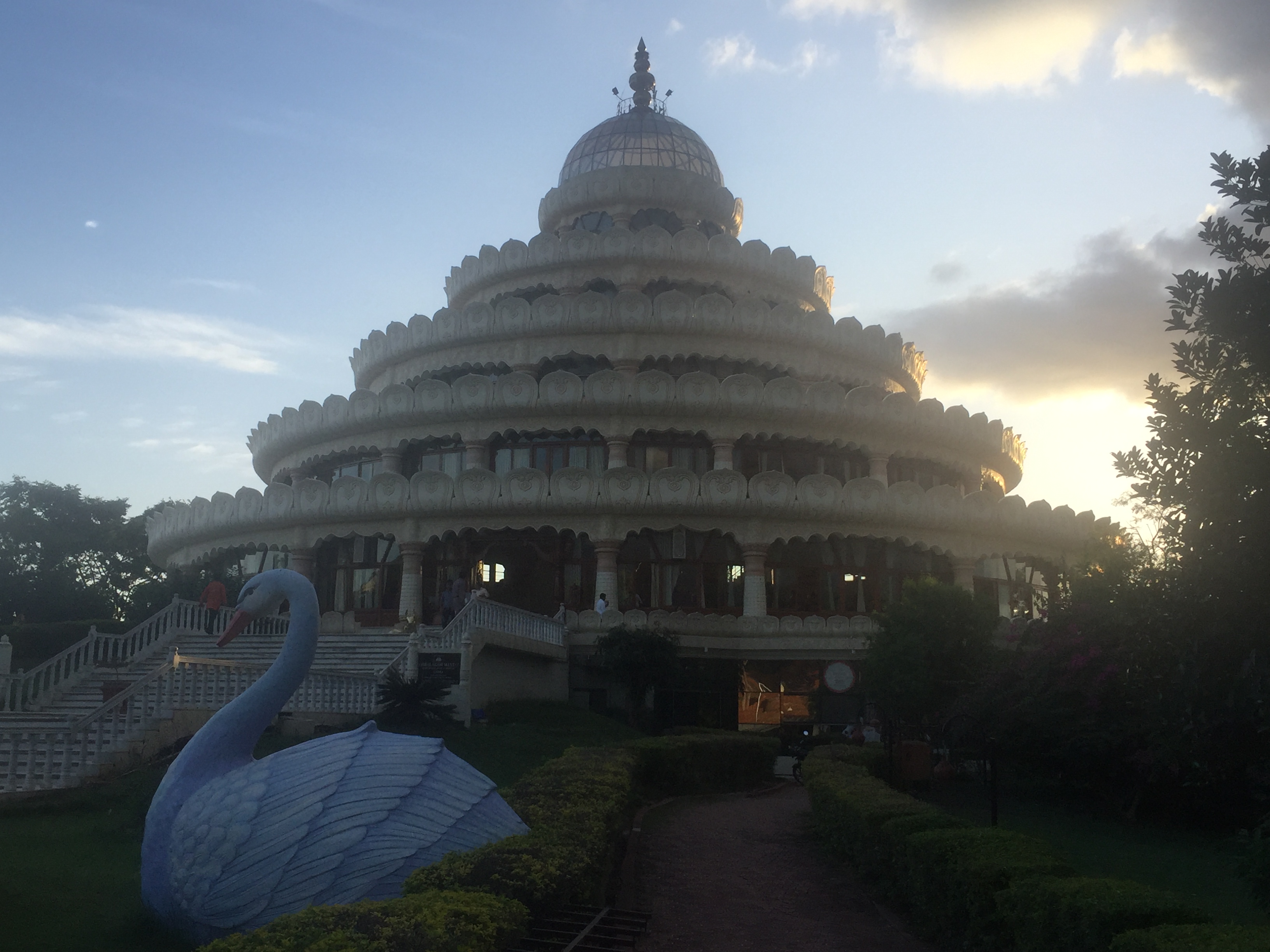 Ashram of the Art of Living Bangalore


Eventually, it became also clear that CSR (corporate social responsibility), individual philanthropy and social entrepreneurship play an important role in Indian society. The group got the opportunity to visit kindergartens and community schools for underprivileged children in a slum, to learn directly from Dr. Devi Shetty, a famous Indian cardiac surgeon who provides affordable healthcare to the poor in more than 20 healthcentres across India, and to spend half a day at Azim Premji Foundation, financed by the founder of Wipro, a not-for profit organisation that has been working for almost 20 years to improve the elementary education system in rural government schools. In all those encounters, it became clear that in a huge country like India, concepts and ideas for social activities must be scalable to really make an impact.
Last, but not least, a reception for the group by the Swiss Consul General in India, Martin Bienz, gave the business students the unique opportunity to meet and chat with many interesting people who are interested in fostering Swiss-Indian relationships.