Hans-Georg Fill hat im Jahr 2006 in Wirtschaftsinformatik promoviert und war für ein Jahr als Visiting Scholar im Rahmen eines Erwin-Schrödinger Stipendiums an der Stanford University sowie als Gastforscher an der Ecole Nationale Supérieure des Mines in St. Etienne, Frankreich und dem Karlsruher Institut für Technologie tätig. Nach seiner Habilitation in Wirtschaftsinformatik und der Lehrstuhlvertretung der Forschungsgruppe Knowledge Engineering an der Universität Wien vertrat er für eineinhalb Jahre den Lehrstuhl für Wirtschaftsinformatik insbes. Systementwicklung und Datenbankanwendung an der Otto-Friedrich-Universität Bamberg. Seit September 2018 leitet er die Forschungsgruppe Digitalisierung und Informationssysteme am Departement Informatik der Universität Freiburg.
Dort ist er für deutschsprachige Kurse in der Wirtschaftsinformatik und Informatik zuständig. Für die Masterprogramme bietet er vertiefende Kurse zu Digitalisierung und Unternehmensmodellierung an. In seiner Forschung beschäftigt sich H.-G. Fill mit dem Design und der Entwicklung von domänen-spezifischen Modellierungsmethoden sowie mit der Erprobung und Integration von neuen Technologien für Informationssysteme im Kontext der Digitalisierung. Aktuell untersucht er dabei unter anderem die Integration von Blockchain-Technologien und Unternehmensmodellen in Form sogenannter Knowledge Blockchains sowie die Verwendung von Virtual- und Augmented-Reality Technologien für neue Formen der Interaktion und der Visualisierung von Unternehmensinformationen.
Seine Forschungsergebnisse wurden unter anderem in Business and Information Systems Engineering, dem Semantic Web Journal, EMISA - International Journal of Conceptual Modeling, Electronic Commerce Research and Applications und der European Conference on Information Systems veröffentlicht.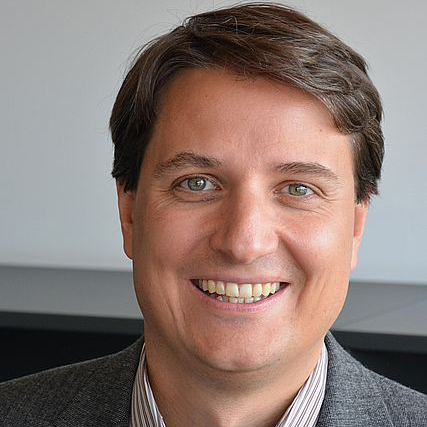 Prof. Dr. Hans Georg Fill