Le 10 octobre, dans le cadre des activités de IT Valley et la visite de l'entreprise CISEL, le Professeur Olivier Furrer a fait une présentation sur la transformation digitale du marketing et les collaborations qu'entretient la chaire de marketing avec les PME fribourgeoises sur ce thème. Il a présenté en particulier la transformation digitale de CISEL qu'il a suivi avec ces étudiants.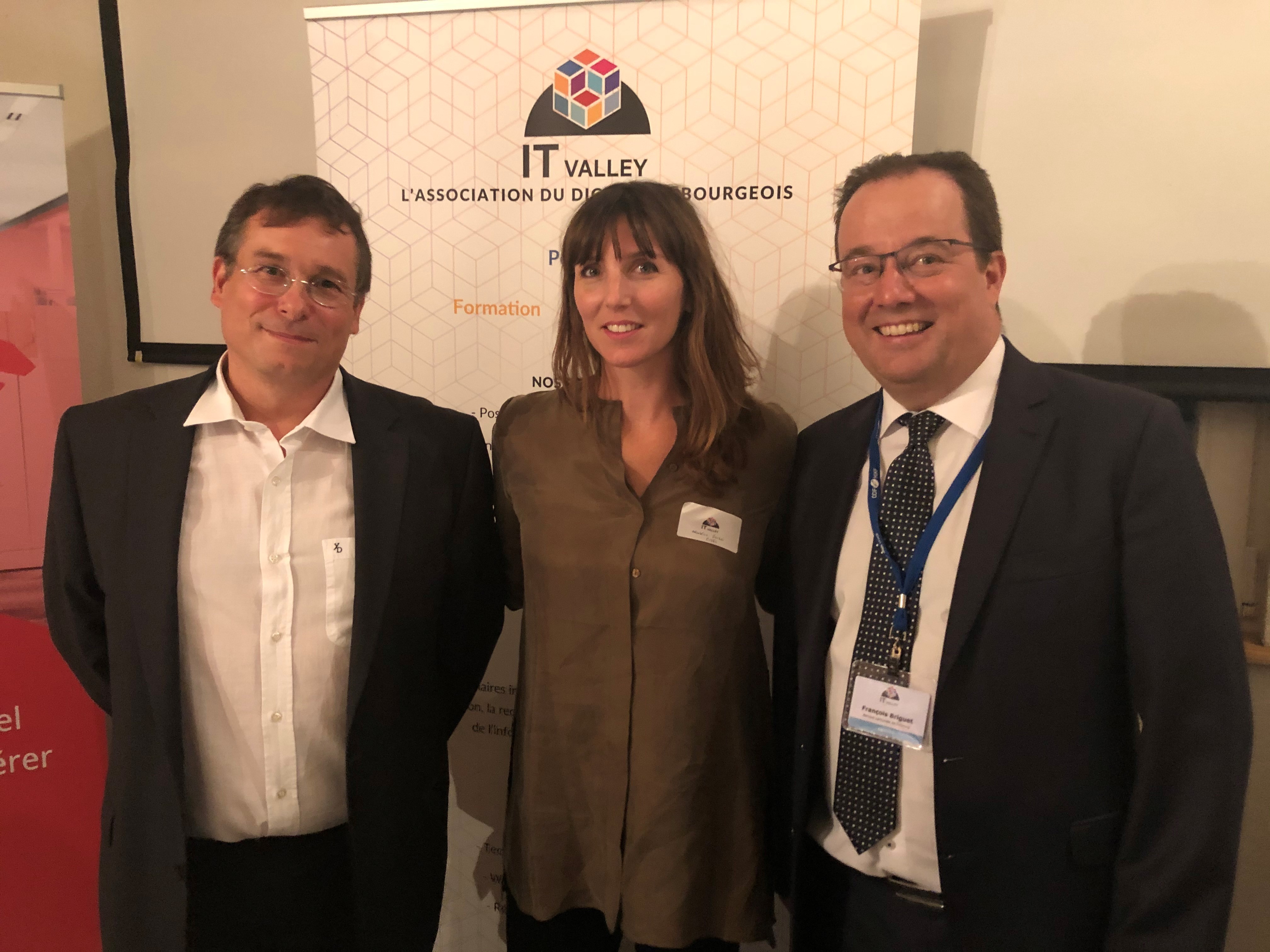 Olivier Furrer (Université de Fribourg), Géraldine Gerber (Cisel) et François Briguet (Banque Cantonale de Fribourg)
Présentations sur le thème « Corporate Strategy for International Business » dans le cadre du MSc. in Global Business and Sustainability de l'EDHEC à Lille (9 et 10 septembre et 29 octobre 2019).
Le Professeur Olivier Furrer a reçu d'Emerald Literati l'Award 2019 en tant qu'Outstanding Reviewer pour le journal Cross Cultural & Strategic Management. (http://emeraldgrouppublishing.com/authors/literati/awards.htm?year=2019).
Revue de presse :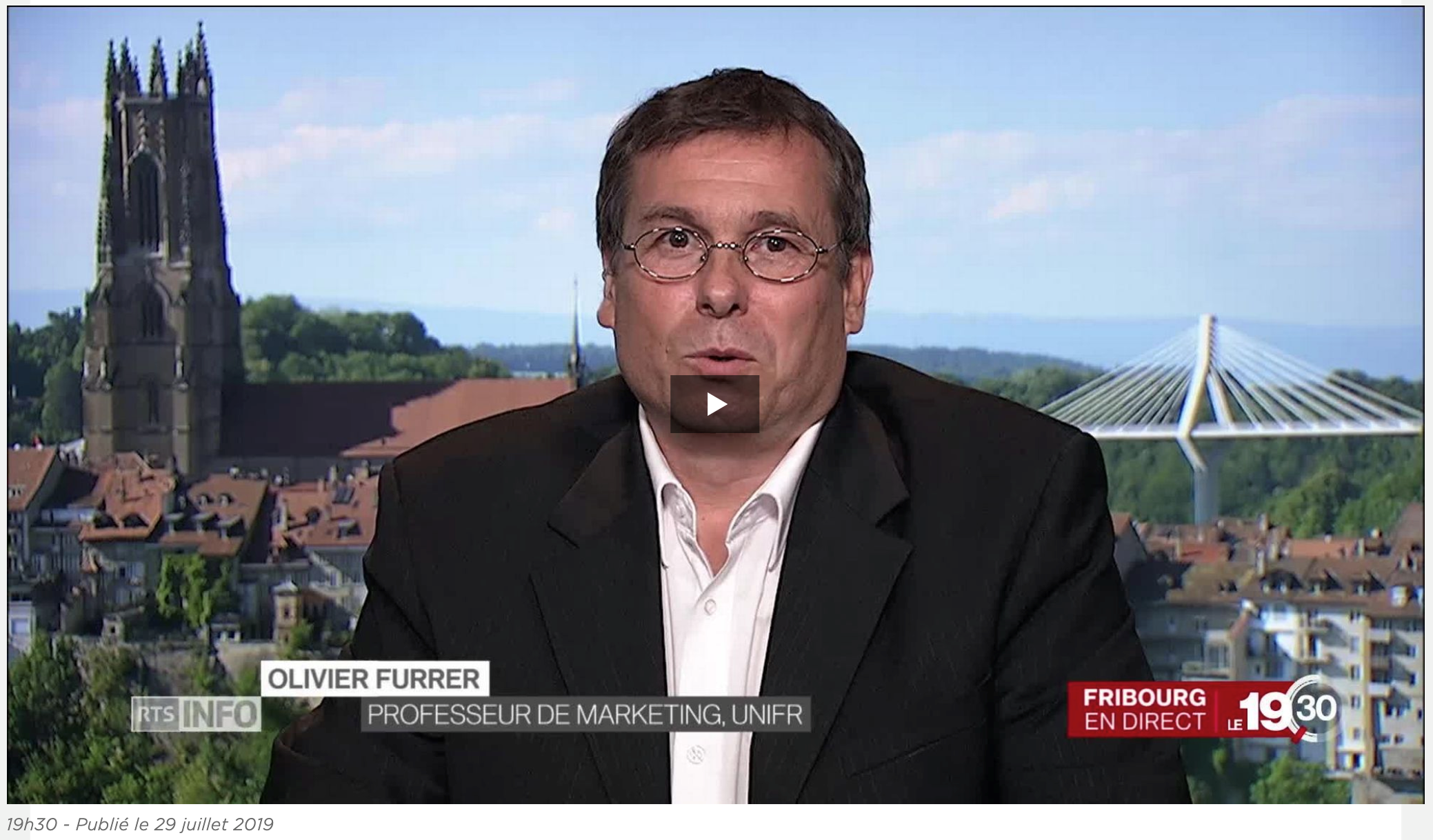 • Interview avec Loïc Schorderet de Radio Fribourg sur la question : "Pourquoi les fruits et les légumes sont-ils toujours à l'entrée des magasins ?" le 21 août 2019 (https://www.radiofr.ch/fribourg/info/les-series/les-questions-insolites.html).
Mélanie BONINSEGNI, assistante diplômée et doctorante
Mélanie participera à la 8e édition du Let's Talk About Service (LTAS) Workshop dont le thème cette année porte sur "Achieving Interdisciplinary and Transdisciplinary Service Research." Le workshop donnera l'occasion de collaborer au sein de petites équipes pour lancer de nouveaux projets de recherche. Il aura lieu à l'Université de Fordham Lincoln Center Campus, New York, du 4 au 6 décembre 2019.
Jie Yu Kerguignas, assistante diplômée et doctorante
Jie a présenté lors de la 19e édition de la conférence de L'EURAM (European Academy of Management), qui s'est tenu les 26, 27 et 28 juin 2019 à Lisbonne, un papier issu de sa thèse dont le titre en anglais est : « Strategizing for marketing in the digital era: the transformation from the praxis, practices and practitioners perspective».