Coopération avec la société civile
Le 10 mars 2020, toute la Chaire a fait une présentation de ses activités de recherche pour le Swiss Marketing Club Fribourg. https://www.swissmarketing.ch/fra/satisfaction-client-et-fidelisation-432999.php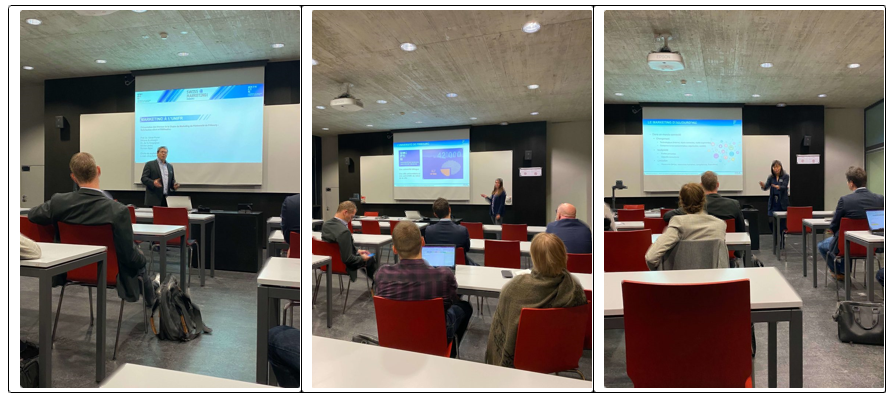 Soutenance de thèse de doctorat
Le 15 janvier Jie Yu Kerguignas a soutenu avec succès à l'Université de Paris-Dauphine sa thèse de doctorat dont le titre était "Essays on the Practice of Strategic Marketing in the Digital Environment: A Paradox Perspective".
Séminaires du Prof. Olivier Furrer
Présentation sur le thème du marketing des services dans le cadre d'un master 2 à l'Université de Lille 1 (27-28 février et 6-7 mars 2020).
Présentation sur les stratégies de diversification dans le cadre de la deuxième édition du livre Corporate-Level Strategy : Theory and Applications dans le MBA de la 24ORE Business School de Milan (13 février 2019).
Publications
Au printemps 2020, le Prof. Olivier Furrer a rejoint l'équipe éditoriale de l'International Journal of Emerging Markets en tant que Senior Editor pour le Marketing (https://www.emeraldgrouppublishing.com/journal)
Furrer, O., Yu Kerguignas, J., Delcourt, C., & Gremler, D. D. (2020 in press). Twenty-Seven Years of Service Research: A Literature Review and Research Agenda. Journal of Services Marketing, forthcoming. https://www.emerald.com/insight/publication/issn/0887-6045#earlycite
Treviño, L. J., Egri, C. P., Ralston, D. A., Naoumova, I., Li, Y., Darder, F. L., de la Garza Carranza, M. T. & Furrer, O. (2020 in press). A Cross-Cultural Examination of Person-Organization Fit: Is PO Fit Congruent with or Contingent on Societal Values? Management International Review, forthcoming. https://link.springer.com/article/10.1007/s11575-020-00411-0