The iimt recently launched two new Executive programmes. The first one, Executive CAS Leadership in a diverse world gives an opportunity to learn about all diversity and leadership tools necessary for project and business success as well as to implement and anchor a diversity project within a company. The programme is open to all interested people from various companies. 13 graduates were celebrated on November 4. The next kick-off is scheduled on January 15, 2021.
The second one, Executive CAS Agile Leadership, offers a toolbox and shared experiences to leaders who are conducting an agile transformation within Swisscom and its teams. 12 graduates received their diplomas on October 9 and the second edition will start in the first half of 2021.
But before starting an exciting new year, the iimt will put on its finest cloth again. On November 25 and December 10, 4 Executive EMBA, 1 Executive Diploma and 12 Executive CAS will also be granted. We warmly congratulate all the iimt graduates !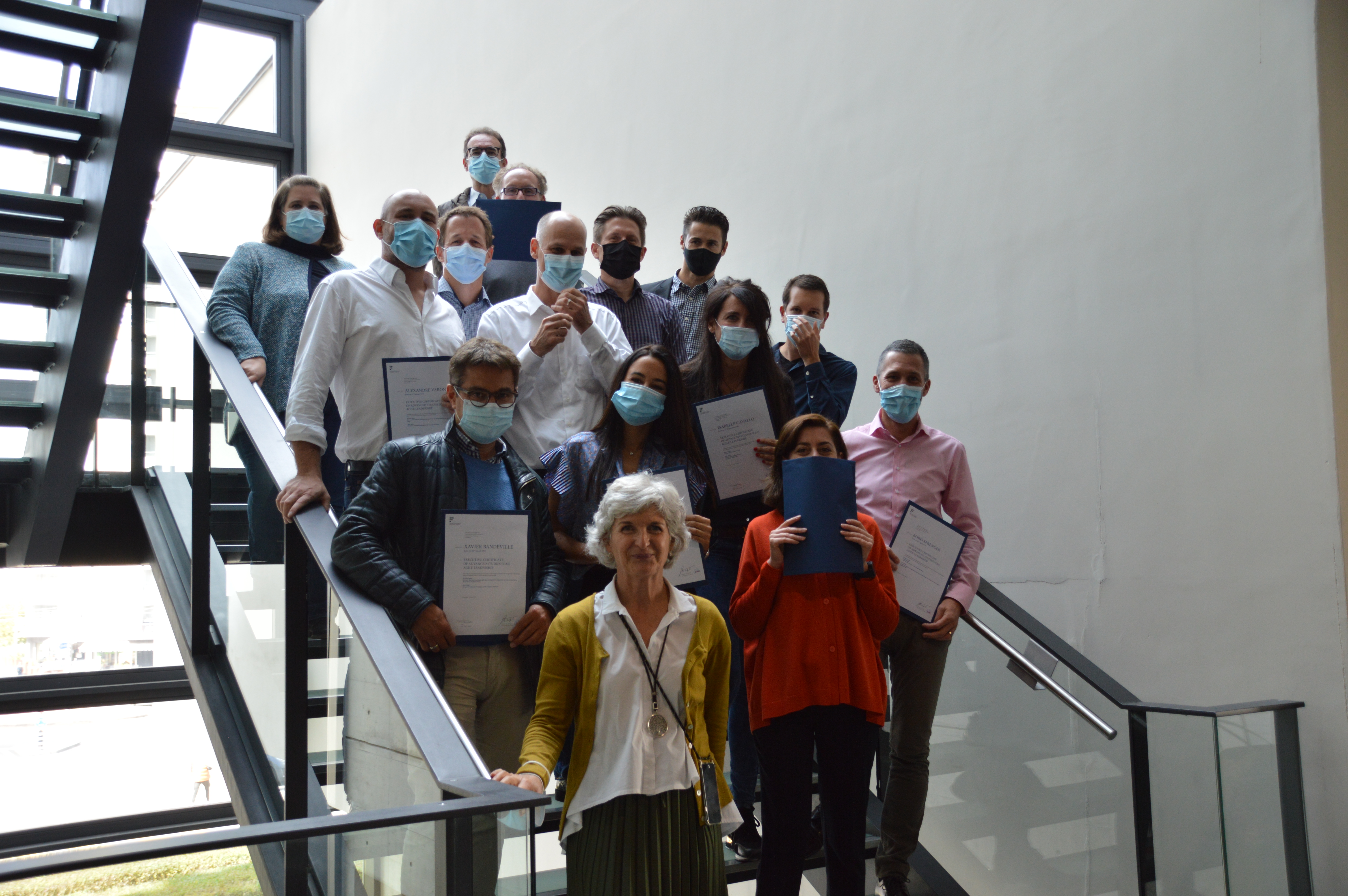 CAS Agile Leadership graduates, October 9, 2021