La Chaire de Marketing se réjouit d'annoncer la signature d'une convention de collaboration avec la Startup parisienne Anemo CQ pour le développement d'une échelle de mesure de l'Intelligence Culturelle (CQ) valide en France. Ce nouveau partenariat permet à la Chaire de Marketing de renforcer ses liens avec le monde de l'entreprise et de voir ses recherches mises en application.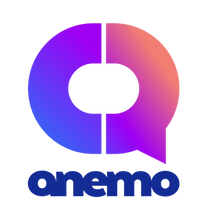 Soutenances de thèse
En fin d'année 2020, deux doctorantes de la Chaire de Marketing ont soutenu avec succès leurs thèses respectives réalisées sous la conduite du Professeur Olivier Furrer.
Le 27 novembre 2020, Madame Ghizlane Arifine a présenté sa thèse intitulée « Multi-Brand Loyalty: Three Essays on the concept and its impact on loyalty strategies effectiveness – Focus on FMCG retail sector » avec mention magna cum laude.
Le 17 décembre 2020, Madame Mélanie Bonsinsegni a défendu sa thèse titrée « Development and Validation of a Multidimensional Scale to Measure Frontline Employee Friendliness in Service Marketing Contexts », avec mention summa cum laude. Nos meilleures félicitations à elles deux !
Interviews/Présentations
Participation du Professeur Olivier Furrer au Café Scientifique de l'Université de Fribourg du 24 février 2021 sur le thème Tourisme et touristes – j'irai où tu iras ?
Interview du Professeur Olivier Furrer sur RadioFribourg le 24 février 2021 sur le thème du tourisme de masse ?
Interview du Professeur Olivier Furrer dans le Bilan du 8 mars 2021 sur le thème Remakes, remaster, rééditions : les poules aux oeufs d'or de l'industrie
Conférences
Mikèle Landry participera au workshop doctoral de la conférence Naples Forum on Service qui aura lieu du 6 au 9 septembre prochain.
Collaboratrices
Depuis février, Chloé Baillod a rejoint les rangs de la Chaire de Marketing comme assistante-doctorante. Elle prépare une thèse sur le rôle de l'intelligence culturelle des employées de services.