Le 10 septembre 2022, le comité a organisé un premier apéritif dînatoire avec la présence exceptionnelle de l'humoriste Thomas Wiesel. L'événement était ouvert aux membres et aux anciens étudiantes et étudiants de la Faculté et la soirée a rencontré un réel succès.
C'était un très grand plaisir de voir autant de participants à ce moment de partage et de retrouvailles. Une telle réussite est prometteuse pour l'organisation d'autres événements et bien entendu, l'ensemble du comité est à l'écoute de ses membres pour de nouvelles idées ou des suggestions.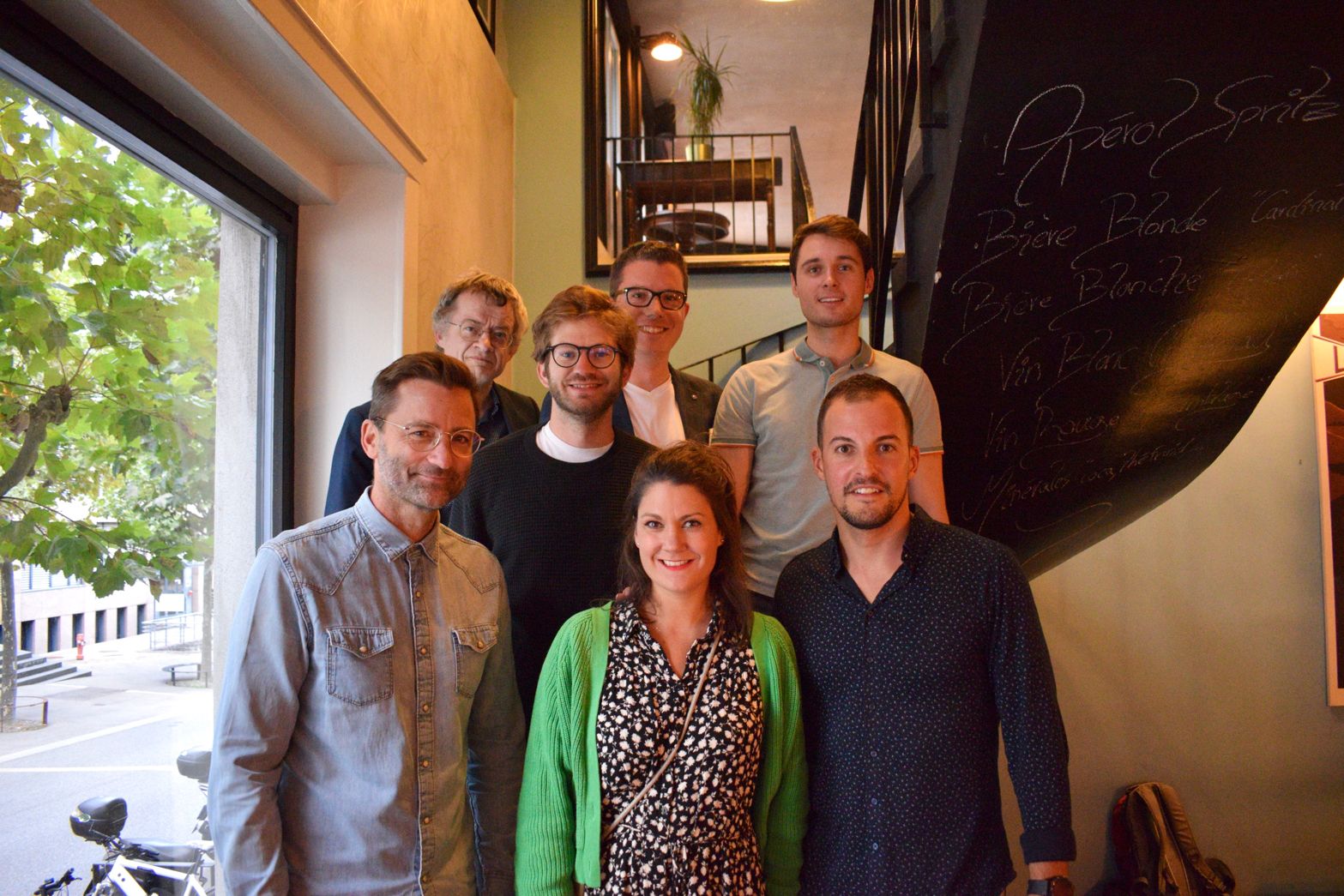 Pascal Schumacher, Dominique Wandeler-Füeler, Marc Vincent (bas, de g. à dr.)
Philippe Maradan, Thomas Wiesel, Nicolas Donzallaz, Rémy Obrist (haut, de g. à dr.)
En novembre 2021, les Alumni SES ont organisé le Career L(a)unch destiné aux futurs jeunes diplômées et diplômés de la faculté sur la thématique « How to start your career with Linkedin ».
Marc Vincent a pu donner des conseils quant à la création d'un profil Linkedin ainsi que sur la recherche d'emploi. Au terme de la conférence, les étudiant.e.s présent.e.s ont pu échanger et poser des questions. Une telle interaction est très importante pour les jeunes qui seront amenés à entrer sur le marché du travail à la suite de l'obtention de leur diplôme.