Dr. Gage Tang's coauthored paper (with ETH Zürich and Bocconi University), titled "Managing Boundaries while Working Remotely: The Interactive Impact of Temporal and Physical Tactics," won the Best Paper Award in the Organisational Behaviour track at the 2022 Annual Conference of European Academy of Management (EURAM), which took place this June in Winterthur, Switzerland.
The study explores how knowledge workers manage time and space while working from home during early covid lockdown. A glimpse of the managerial implications from the research can be found on Bocconi's website https://www.knowledge.unibocconi.eu/notizia.php?idArt=24580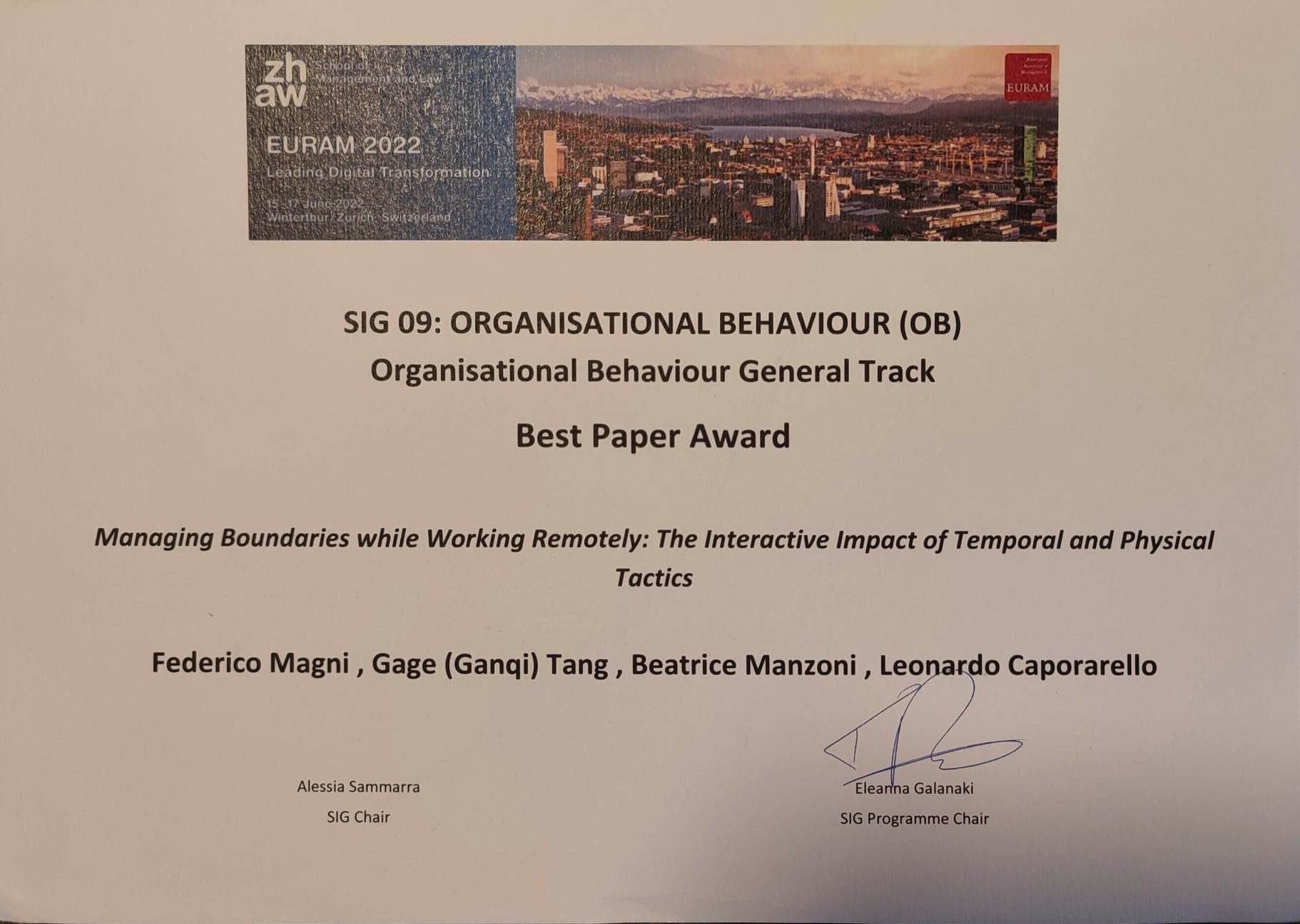 Dr. Gage Tang's coauthored paper (with New York University), titled "Expressive suppression, Confucian Zhong Yong thinking, and psychosocial adjustment among Chinese young adults," has been published on Asian Journal of Social Psychology. The study revealed the beneficial effect of the Confucian thinking in reducing the negative impact of emotional suppression on social adjustment.
Prof. Emmanuelle Fauchart's paper has been published on Technovation, exploring how the use of digital technologies influences the creative production among French musicians. Website of the chair