Sind Sie nicht mit einem Netzwerk der UniFR verbunden, starten Sie das VPN-Programm der UniFR (http://www.unifr.ch/vpn).
Kaufen Sie kostenlos Mathematica via https://student.unifr.ch/software/my.

Die ZIP-Datei herunterladen

Die heruntergeladene ZIP-Datei öffnen. Doppelklick auf die Datei "Mathematica_13.1.0_MAC.dmg".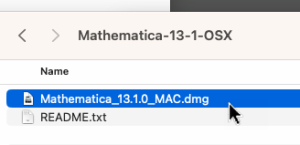 Ordner "Mathematica" nach "Applications" ziehen.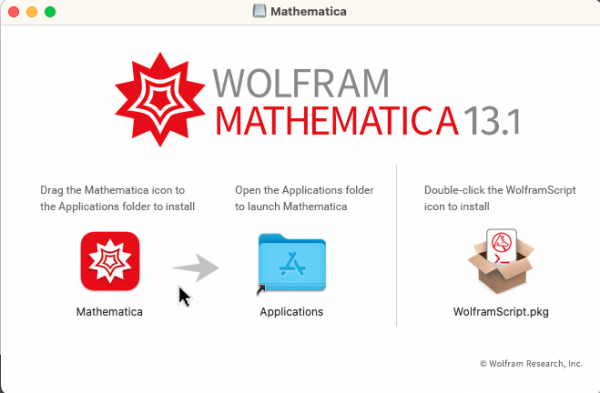 Unter "Applications", Doppelklick auf "Mathematica".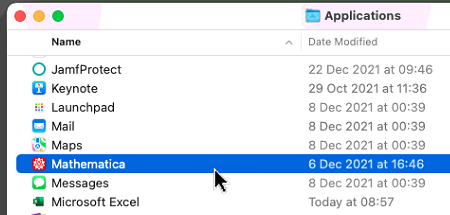 Wählen Sie "Other ways to activate".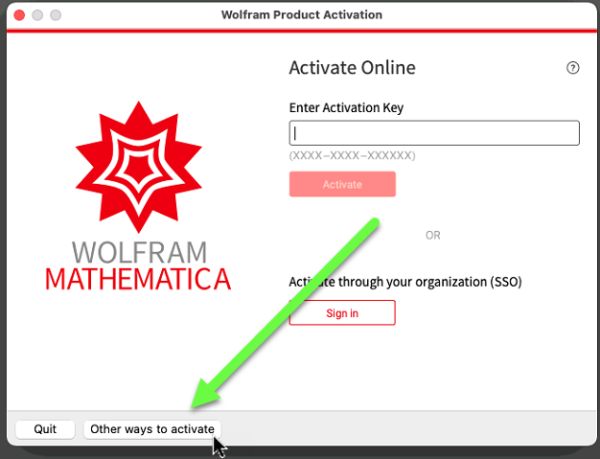 Wählen Sie "Connect to a network license server".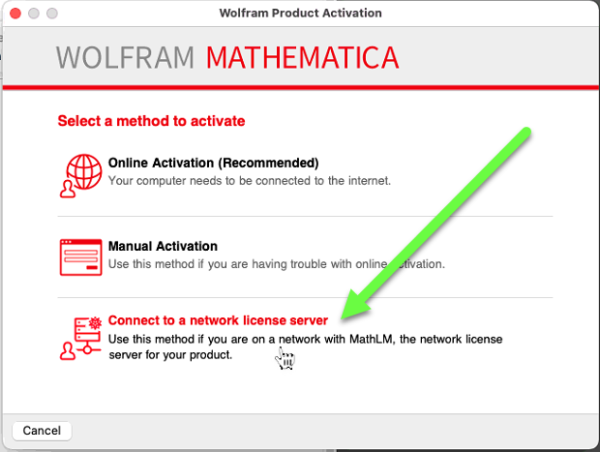 Der Lizenzservername kopieren und einfügen.

Klick auf "Activate".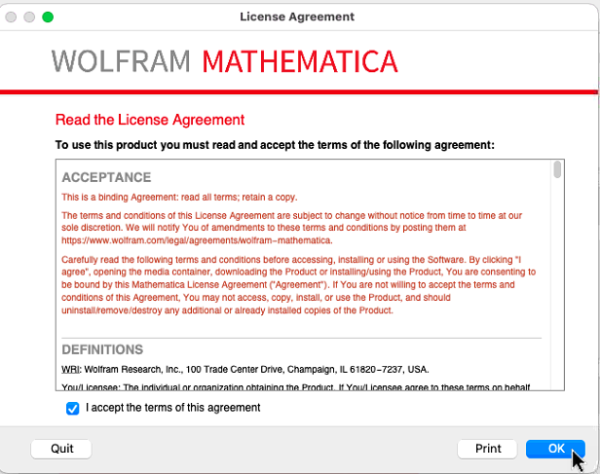 Enjoy…

[Quelle: Scientific IT & DIT-SC]
Article aussi disponible en / Artikel auch verfügbar in: Französisch